Nottingham Outlaws won the Nottingham 9s on an action-packed evening at Lenton Lane on Friday.
The Outlaws played host to local university sides Loughborough, Nottingham Trent and University of Nottingham in a round-robin tournament with some terrific rugby on show from all teams.
Player of the Tournament was awarded to Dan Davey from the University of Nottingham, who produced a superb attacking display over the course of the evening.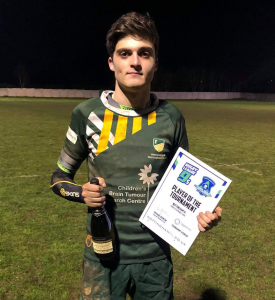 Pool Results
Outlaws 12 University of Nottingham 12
Loughborough Students 0 Nottingham Trent University 16
Outlaws 8 Nottingham Trent University 4
University of Nottingham 16 Loughborough Students 6
Outlaws 20 Loughborough Students 4
Nottingham Trent University 4 University of Nottingham 8
Grand Final Result
Outlaws 12 University of Nottingham 4