John Yarker – President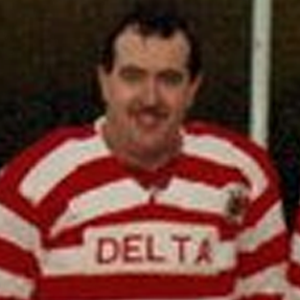 Batchelor of Education Hons, 1979-1983; former NTU RL player and coach
Currently working for Nottingham City Council as a project officer in Public Transport. John still enjoys his rugby league with the Outlaws as a spectator and committee member and keeps in touch with colleagues around world who he has met through the greatest game.
"I got involved with the Trent Polytechnic Rugby League team soon after it started. Being the Clubs and Societies Officer on the Students Union might have helped cut a few corners and a further 2 years as a Sabbatical Officer stabilised the club being one of the best run and performing in the Institution and local area.
"The Trent side also assisted in the formation of the Nottingham Foresters/Crusaders in 1984, and later in the formation of Nottingham Outlaws. The link between the university teams and the community clubs has always been strong."
George Strachan – Secretary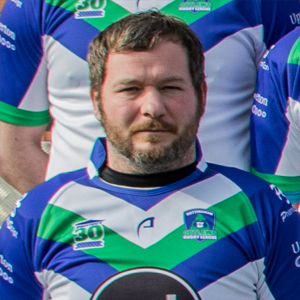 BA Hons Political Studies, 2003-2007; former NTU RL player and current Head Coach
George currently works delivering PE to primary schools in Nottingham and coaches rugby. He is also player coach for Nottingham Outlaws RL.
"My first experience of rugby league was with NTU RL, thanks to it only costing £5 to join as opposed to the ££££ it took to play some other sports. I fell in love with the sport and have played it ever since.

"I hope the TRLAA and its members can provide current and future players with a great start in the game and assist in taking NTU RL to the next level."
Matt Ross – Treasurer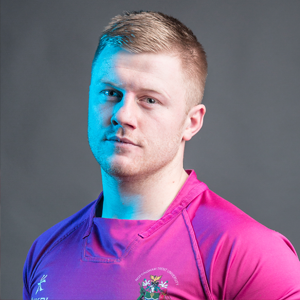 BEng Civil Engineering, 2013-2017; former NTU RL Captain and President
Matt is currently a Graduate Civil Engineer for BWB Consulting in Leeds. After playing for England in the Student Rugby League World Cup, he is now back in training with his hometown club Keighley Cougars with the aim of gaining a regular first team place for 2018.
"My time with NTU RL helped me develop social and management skills that I wouldn't have gained from my course. It also helped me break into the semi professional ranks as I was able to develop physically in order to prepare for playing at a higher level.
"I hope the association can provide opportunities for additional funding to the club and help with recruitment at the club to keep NTU RL a top 6 University side in the country, and also to support students with the rising cost of playing our game."
Oliver Dale – Director
BA Hons Politics & International Relations, 2007-2012; former NTU RL Captain
Oliver is currently Nottingham Outlaws First Team Captain, and works as a social worker in Nottingham.
"Trent Rugby League gave me the opportunity to try a completely new sport, which I loved. I brought into the coaching and ethos and eventually captained the side. The skills I learned from TRL have allowed me to play rugby league in several places around the world as well as meet some lifelong friends.
"I hope that the TRLAA provides a forum for past TRL heroes to keep in contact and try try and help resource the current NTU side so that they can have the same great experiences that we had."